The Farmstand
at Seal Cove Farm
Happy springtime, valued friends and customers!
It's gardening time and WE HAVE COMPOST READY!
Remember to pick up some of our Nannyberries, a "gourmet compost for the everyday gardener."
(Please call for an appointment before you come, as we often run out of supply.)
~ Barbara
Farmstand Hours
The farmstand is currently closed.
Our little farm shop
Stop in at our farmstand where you'll find a selection of our cheeses and goat meat products, as well as fresh veggies from our garden and a selection of local specialty foods.
Have you tried our "Goateroni" (chorizo-style cured goat meat sausage) or "Goatarizo" (pepperoni-style cured goat meat sausage)? Try some on one of our wood-fired pizzas.
Be sure to visit with the goats while you're here!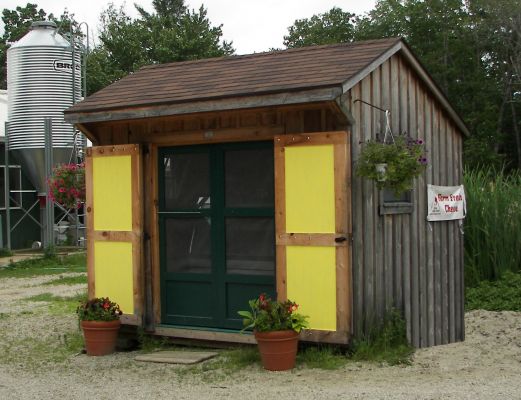 Our farmstand