Wood-fired Pizza
at Seal Cove Farm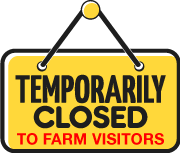 Message to our valued friends and customers:
(May 6, 2021) At this time, our farm is closed to visitors. We hope to open the farmstand and pizza oven in July, but do not yet know for certain. If you wish to pick up Nannyberries, please call for an appointment, as we often run out of supply.
We will update this message and our Facebook page as soon as our summer schedule is decided, so please check back! Meanwhile, we are busy producing our cheeses which can be purchased at gourmet shops and grocery stores throughout Maine and the Northeast. See a partial list of stores on our Stores page.
Pizza Oven Hours
The pizza oven is closed for 2020.
Wood Fired Pizza at the Farm
Our outdoor, wood-fired pizza oven (referred to as "The Cathedral" by farm staff) was custom-built with a red brick interior faced with natural stone.
During the summer/autumn season visitors at the farm can order fresh pizza and enjoy it here at the farm or take it to go. This oven bakes crust to absolute perfection!
For toppings we use many ingredients from our own farm, such as goat cheeses and fresh vegetables harvested from our garden. If you're a meat lover, we invite you to try our "Goateroni" (chorizo-style cured goat meat sausage) or "Goatarizo" (pepperoni-style cured goat meat sausage) on your pizza.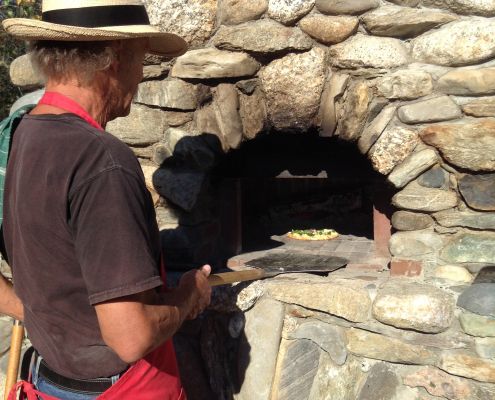 Our outdoor wood-fired pizza oven